I recently came across a vintage 70s to early 80s soft thin t-shirt with this logo:
KZOM
Zoom 104 1/2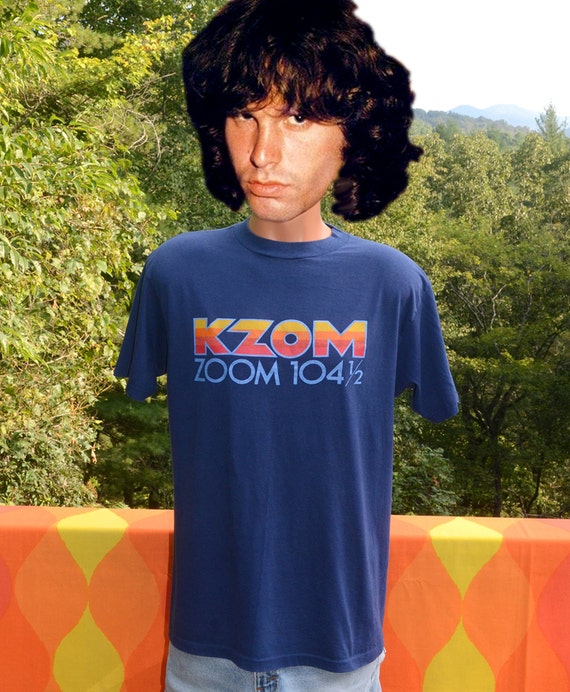 Which led me to this youtube of KZOM's final sign off in 1984, Richard Jones playing The Who's "Rock and Roll Is Here to Stay."
KZOM-FM 104.5 (ZOOM 104 1/2) was an Album-oriented rock radio station that served the Orange/Beaumont/Port Arthur, Texas and Lake Charles, Louisiana areas from 1978-1984.

(Aircheck, Photos and station logos by Larry King)
looked like a pretty cool station. RIP KZOM 104.5.